Model 606NC is specifically designed for trapping feral cats. This feral cat trap weighs 10 lbs and measures 30L x 10W x 12H. This trap is constructed from 1" x 1" - 14 gauge galvanized wire mesh. We worked closely with the Neighborhood Cats Organization to design a trap specifically for catching feral cats. These feral cat traps feature an extra large trip pan to prevent cats from stepping over it to steal bait; an extra large hand guard for added protection from scratches; extra large double handles; rear sliding door for easy transfer, release and baiting; bait saver mesh on the back portion of the trap to prevent cats from reaching in and stealing bait.

Powder Coating Now Available
For an additional 15% powder coating is now available on most Tomahawk Live Traps and Cages.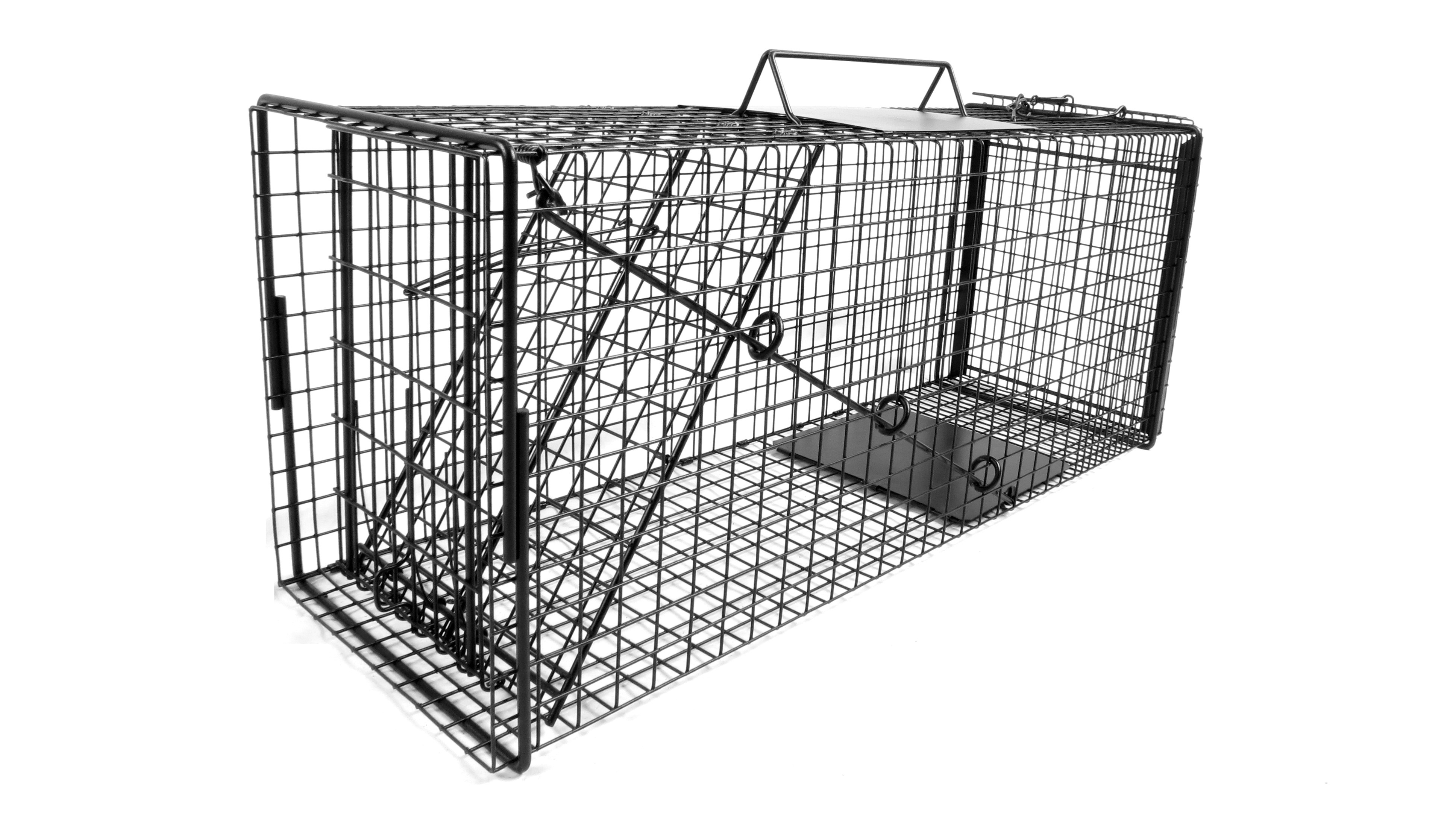 Powder Coating:
A Durable Long Lasting Finish
Protects Trap From The Elements
Blends Trap to Surroundings
Easier to Clean
Less Rough Edges
Please allow an additional day of processing for us to powder coat your trap or cage.