Mouse Traps
This trap has a single trap door and an easy release back door. It is made from galvanized sheet metal for maximum resistance to rust and corrosion. It can be used to trap mice, shrews, voles, chipmunks, or other small rodents.
To set this trap, simply push the trap door open. The easy release rear door can be used to bait the trap and release the animal. The trap can be adjusted for light or heavy sets.

MOUSE, VOLE TRAPPING TIPS
Trap placement is important, as mice prefer to run close to walls or objects and rarely travel in the open. To bait the trap, open the back door and place cheese, peanut butter, or bread behind the trip pan.

Powder Coating Now Available
For an additional 15% powder coating is now available on most Tomahawk Live Traps and Cages.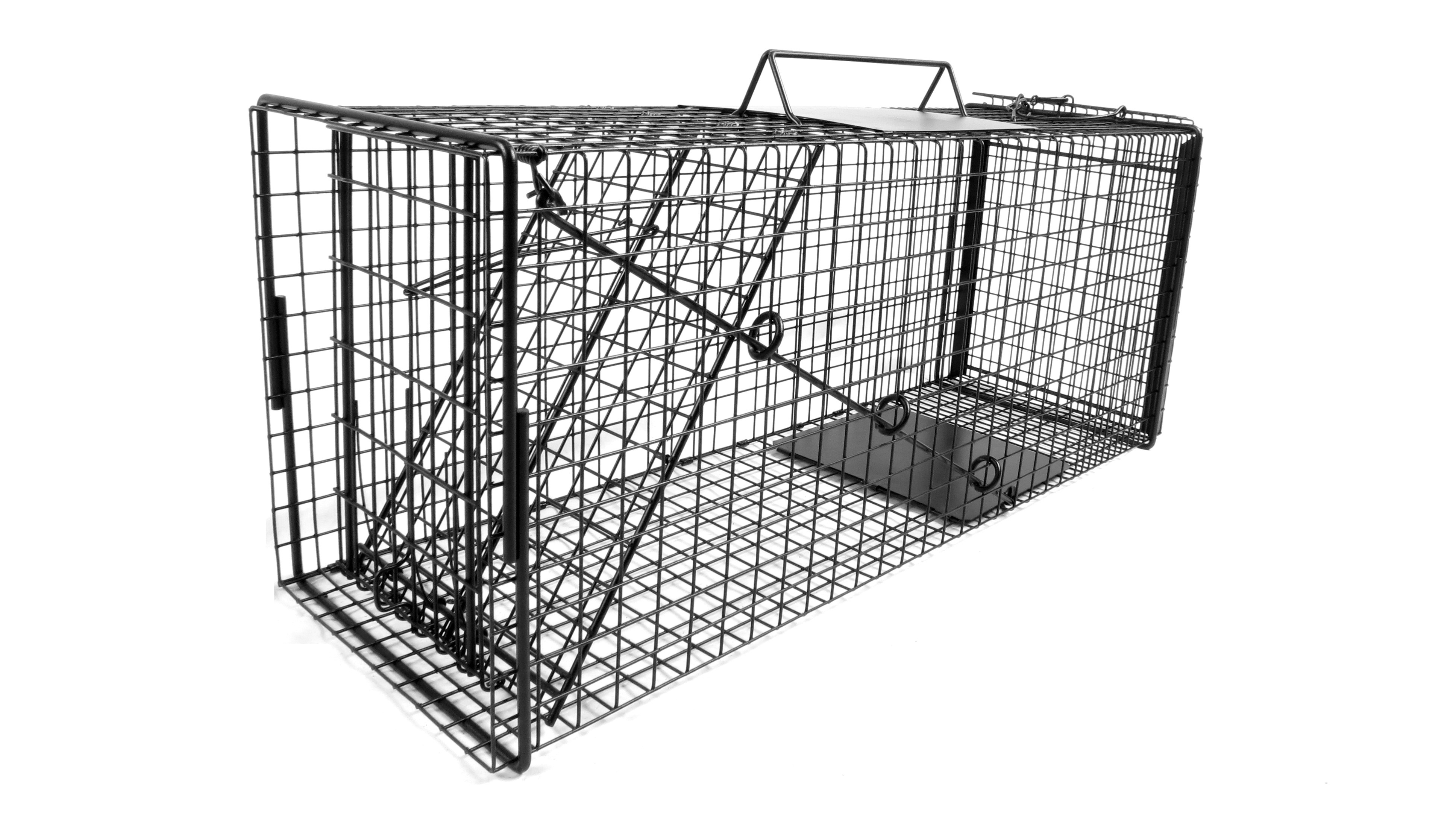 Powder Coating:
A Durable Long Lasting Finish
Protects Trap From The Elements
Blends Trap to Surroundings
Easier to Clean
Less Rough Edges
Please allow an additional day of processing for us to powder coat your trap or cage.