Welcome to Tomahawk Live Trap
Home of the Original Live Trap since 1925.
Manufacturing over 100 sizes of traps and cages.
Order your animal control products online from the world's most trusted name in the industry. Our products are used by professionals, educators, animal control officers, rescue groups, volunteers, and pest control operators worldwide.
Current Free Shipping Specials
Tomahawk Live Trap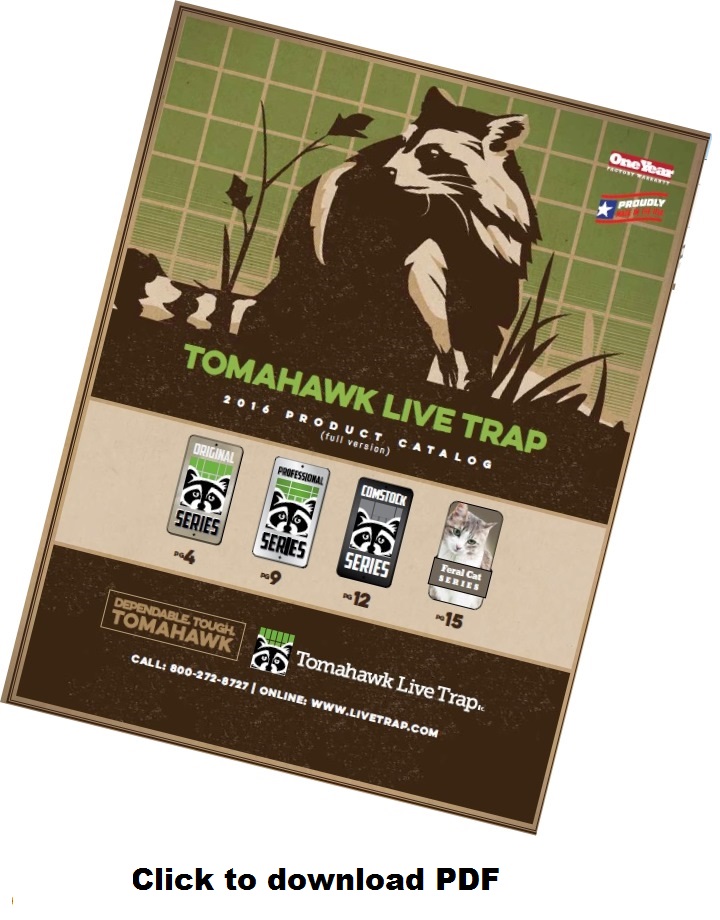 2 WAYS TO ORDER
1. Shop our Online Store! Just select a product category to the left and start browsing. Click on the item that interests you and read all about it. You do not have to register to order.
OR
2. Shop from your Tomahawk Live Trap Catalog
ORDER OUR CATALOG Our 60-page catalog features our full line of animal and pest control products plus trapping and baiting tips. Call: 1-800-272-8727. If you need assistance, please feel free to email your questions.
MANUFACTURING LIVE TRAPS SINCE 1925
In addition to its animal trap and cage line Tomahawk Live Trap also offers a large variety of other animal equipment such as snake tongs and hooks, cat graspers, paste baits, bird and animal nets, animal control poles, fish and turtle traps, animal handling gloves, and so much more. Look through our online catalog. If we do not have what you are looking for, please let us know. We can custom manufacture traps, cages, graspers and restraint poles for just about any job.

Powder Coating Now Available
For an additional 15% powder coating is now available on most Tomahawk Live Traps and Cages.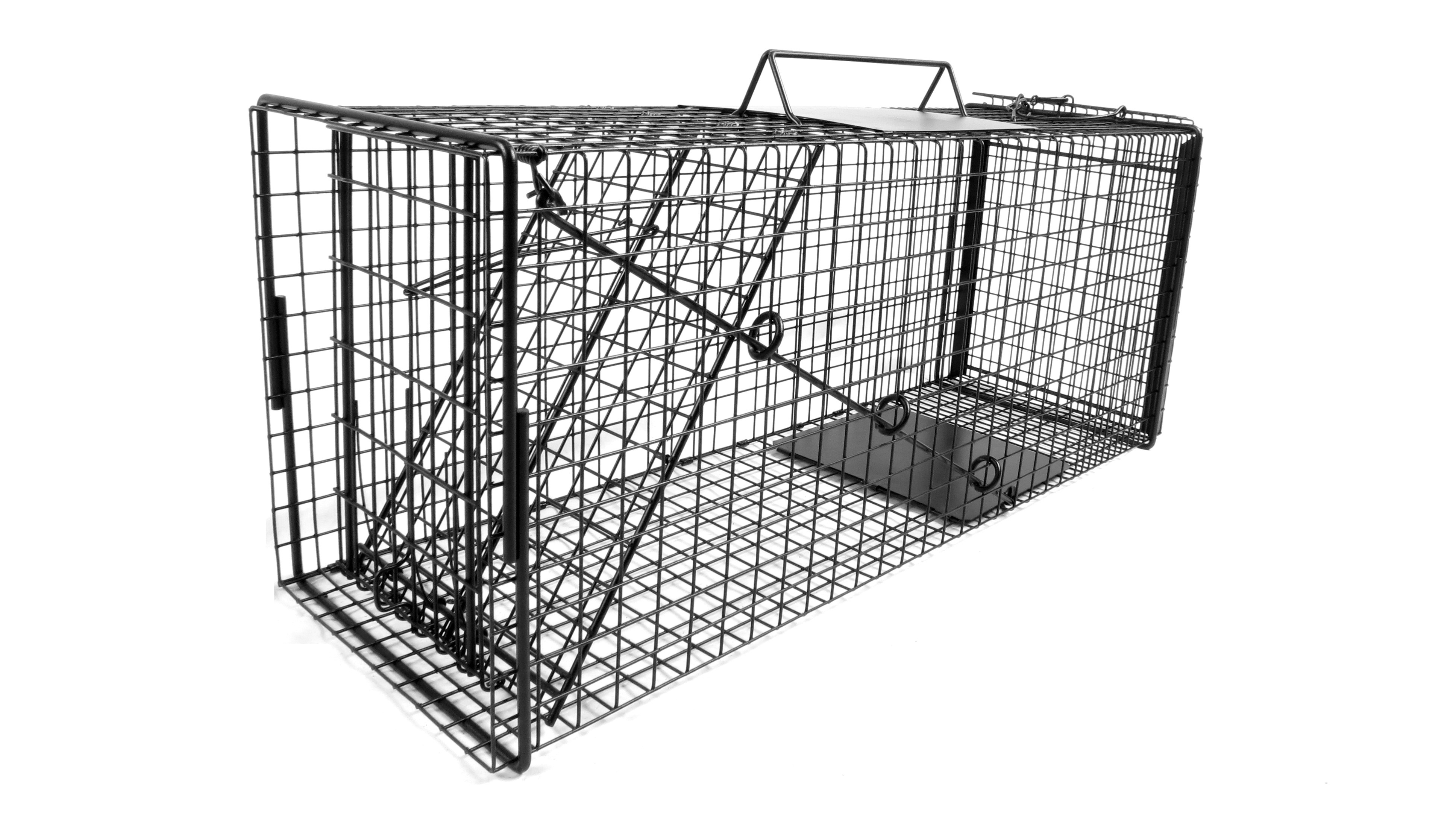 Powder Coating:
A Durable Long Lasting Finish
Protects Trap From The Elements
Blends Trap to Surroundings
Easier to Clean
Less Rough Edges
Please allow an additional day of processing for us to powder coat your trap or cage.